Hi! Your most Welcome to my sprite shop! hope you'll like it! i would like to pair this shop with some other spriters too, pm me for that
My name is Sanjay, i am from INDIA's Capital. i'll give my best here.
Rules and Regulations regarding our shop!
1. Please use our form to bear your request.
2. Any request in-appropriate to the form will be rejected.
3. Do not mis-spell words.
4. No Abusing at all! Strictly Prohibted!
5. I cannot accept any request regarding to anime sprite.(Prohibted by Anastasia-R)
6. If you won't get any reply on your request,pm me on [URL="http://www.pokeforum.narutorpg.org/"]PF9K[/URL](Myself : Pokemon Forums 9000)
7. Thefts & Stealers will not get tolerated!
8. Always get relaxed

OK then, That was all Rules and Regulations, Now here are my creations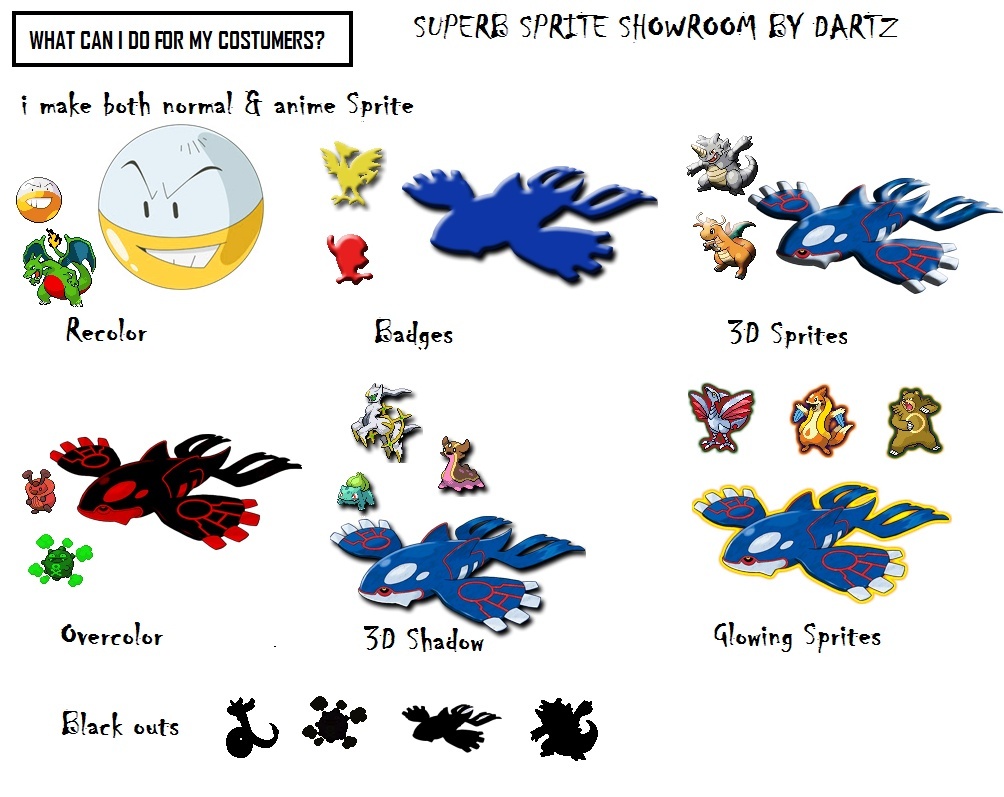 Form
-
Type of Request:
Pokemon (Or Character) You Want Us To Use:
Other/Description :
Spriter - Dartz
HOPE YOU'll GET SATISFIED WITH OUR WORK